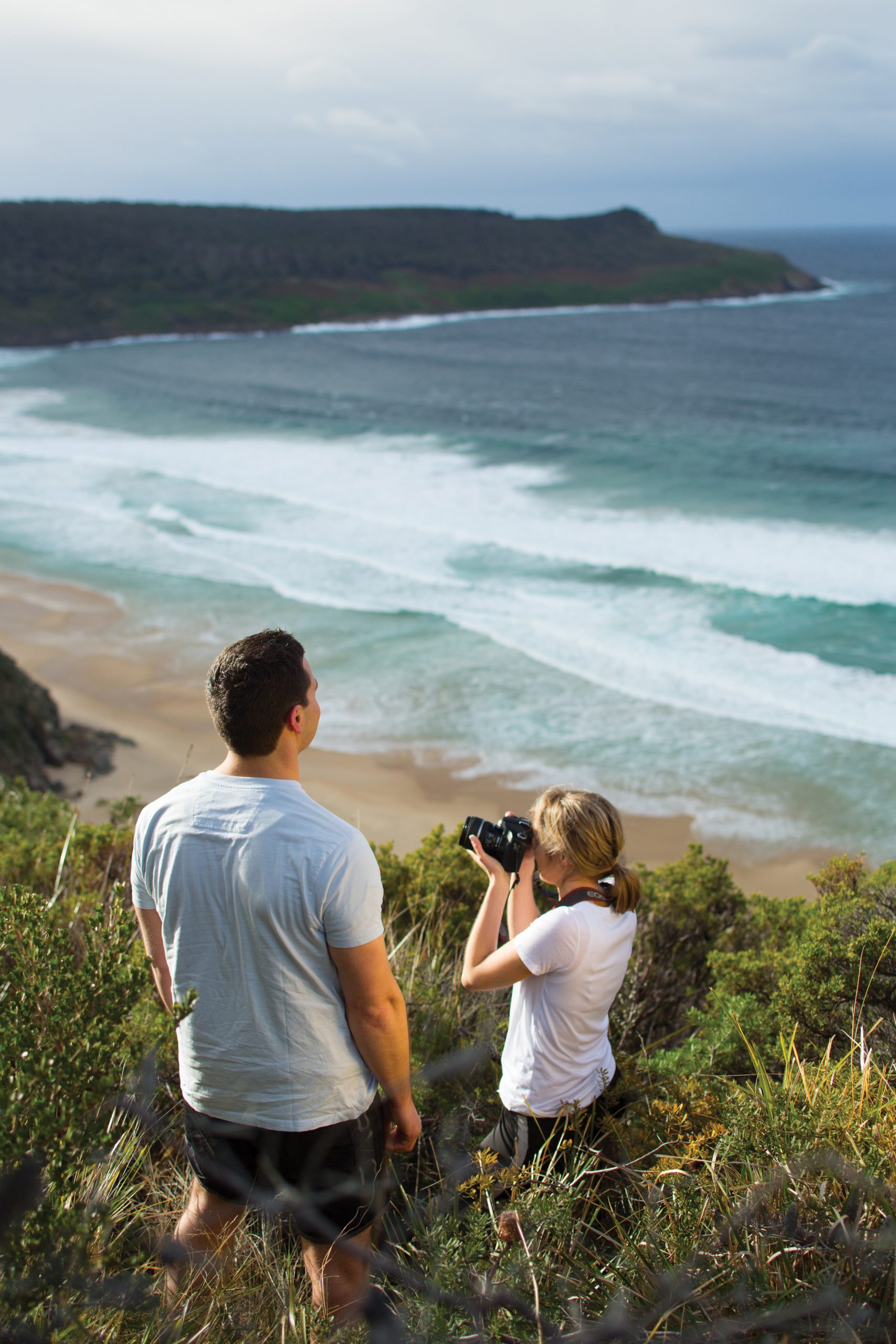 A visit to Bruny Island is total immersion into the best of Tasmania
Now is the perfect time to join a small group tour and explore dreamed-of places with like-minded travellers. In a small group tour you will find that it is  personalised, where you get to know the other members quickly and more easily in the group whilst at the same time, you still have free time built in to explore on your own. Sharing your adventure enriches your experience so that you see it not just through your own eyes but with others.
Having an organised adventure takes the pressure off the traveller.  Its easy to relax with all the planning, attractions, touring and accommodation taken care of.
What makes our small group touring different is that you will also have an experienced Tour Director guiding and ensuring you get the best from your touring experience.  As well, you will have a Travel Wellbeing Concierge onboard to taking care of all COVID-19 protocols – a great reassurance in these times.
Top 4 reasons we think small groups are great!
1.      Making new friends.  You share the journey with like-minded travellers who each bring new perspectives to the tour and the personal experience shared leads to new friendships and perhaps other future adventures.
2.      You will see and do more in a group.  Sometimes your friends and family are busy so joining a small group tour gives you the freedom to explore in a safe environment and not to be alone.
3.      It's easy to relax and enjoy yourself.  With all the planning and organisation out of your hands, you can sit back, relax and enjoy.  Your Tour Director will take care of anything that comes up.
4.     More meaningful experience.  A small group tour brings you into local experiences off the beaten track where you can meet the maker, taste the fresh produce and enjoy more opportunities to interact and ask questions.
See our growing range of small group touring itineraries.
Remember small group tours sell out fast.  We would be pleased to answer your questions and put you in touch with one of our preferred travel agents to place your booking.