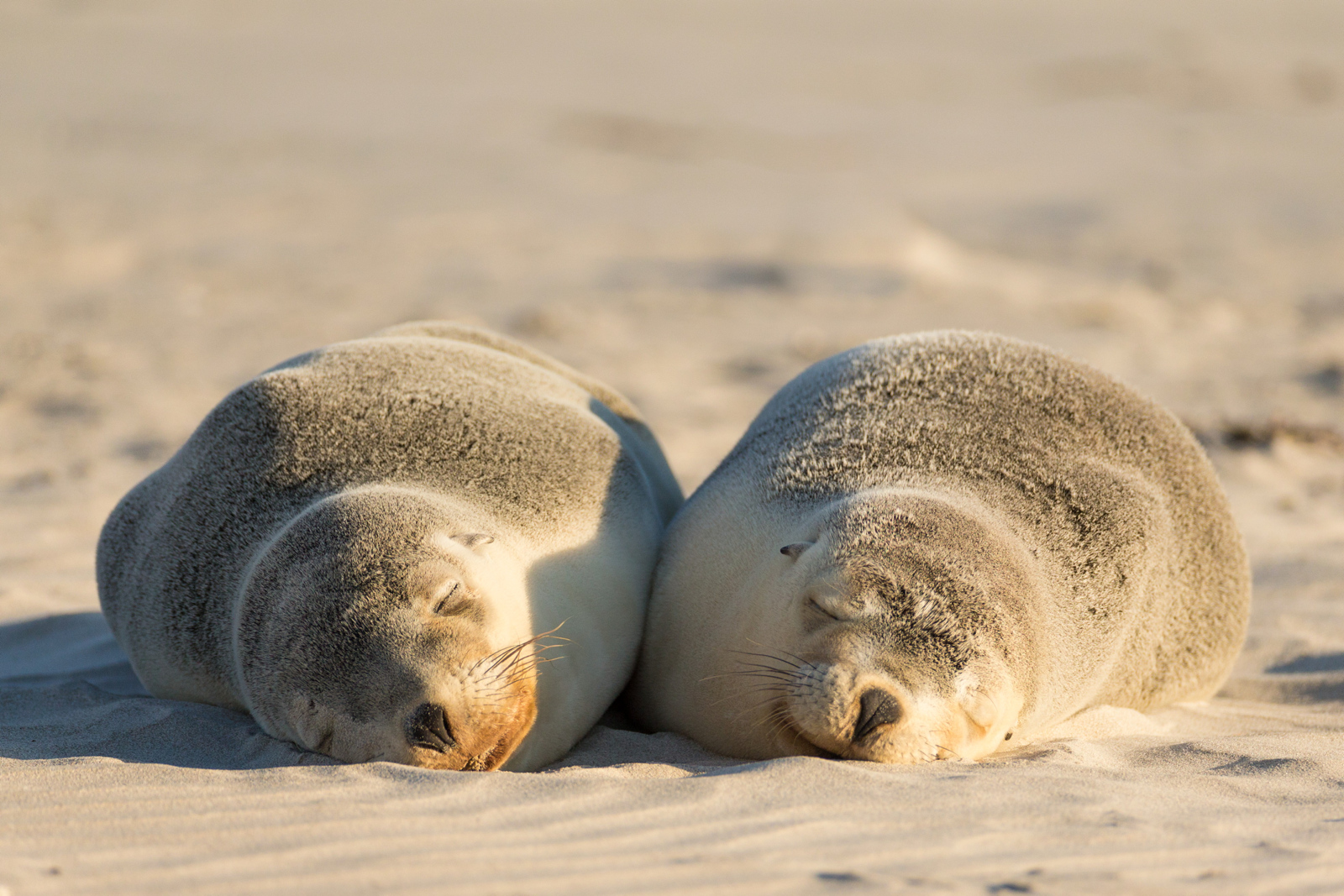 Seal Bay Conservation Park
Step-off the mainland onto Australia's third-largest island and reconnect with nature.  Kangaroo Island has plenty of hidden gems to discover, whether it is sampling local delights or admiring jaw-dropping scenery.
A must-do and recommended by all locals is Dudley Wines cellar door. Sample the local wines and add on a cheese platter for the perfect combo. On a stunning day, sit out on the deck and enjoy the spectacular views.
Seeking sunshine and white sandy beaches? Then head to Pennington Bay for the ultimate secluded beach. You might even be lucky enough to enjoy the crystal clear blue water to yourself.
If you're seeking an adventure-packed and wildlife experience, take a scenic day out towards the Flinders Chase National Park. Featuring the most 'instagrammable' road towards the wilderness, the stunning locations of The Remarkable Rocks, Admirals Arch and the long-nosed fur seal colony.  Here you can take in glorious views and witness the playful seal colonies along the rugged coastline. You'll experience and appreciate the conservation efforts put in by the local rangers towards the regeneration and restoration of the fauna damaged within the National Parks by the destructive 2019-20 bushfires.
A minimum of three nights is required to truly appreciate the unique beauty adored by all including famous celebrity Aussie icons Chris Hemsworth and Hamish Blake.  Our Flavours of South Australia tour includes a 3-night-stay in the gorgeous region of American River, offering exceptional water views.
Visit the local oyster farm during their seasons of April-February in American River and hear the local farmers expertise of oysters and how to shuck them.  Finally, at the end of the experience, taste the delicious freshly shucked oysters.
Kangaroo Island – definitely a 'bucket list' destination.
Remember small group tours sell out fast.  We would be pleased to answer your questions and put you in touch with one of our preferred travel agents to place your booking.